Bonus Offer for Spring Online Waterhole Rituals Course
Upcoming Online Waterhole Rituals Course
If your horse could talk, I bet he would say,
"Please, let's take this course so we can get to know each other better, be our authentic selves, and then dance at Liberty effortlessly, easily and naturally."
If you are interested in a deep study of the behavior of horses, and would like to feel more empowered as you learn how to handle and influence them to follow your lead, you won't want to miss this exciting opportunity.
My next online course on the Waterhole Rituals starts March 24th
You can choose between the Extended Circle Class or the Insider Circle Class (both are already more than half full)!  And when you sign up for either class by March 15th, you'll receive a special bonus that offers you even more value (that includes anyone who has already registered)!
I'd like to share few words about the course: 
[youtube]_O1vHWYIYuQ[/youtube]
Who should take the Online Waterhole Rituals Course?
My Method of Horsemanship is the foundation for all equestrian pursuits and this course is designed for horse lovers, trainers, therapists, veterinarians and healers. On this journey, you will develop your caretaking leadership and gain a better understanding of the nature of horses and how to win their co-operation.
Through this course, it is possible to catapult yourself light years above what most horsemen know about how to connect, communicate and train a horse at liberty. You will need less skill in how to train a horse when you understand their nature. You will save the years it would take to gain the knowledge that I have to share with you around how to relate to horses while training them.
The course is also a lesson in self-realization and spiritual development.  From gaining a deeper understanding of how to be effective at Liberty with a horse, you will learn the secrets to life and how to create order from chaos. No matter how many ripples there on the lake, it will always return to harmony if you let it. When you work in the moments that the bond is shared between you, things will unfold naturally.
What makes this online course unique?
What makes it different is that I create a personalized program for each INSIDER CIRCLE student. It is designed just for you and you will then receive individualized coaching and guidance based on the program you are given. If you choose the Extended Circle, though you are not on the live calls, you can report your progress in the classroom and if I see that you could benefit from some guidance, I will communicate with you and offer support.
Topics you will learn about:
Body Language
Care taking Leadership
Creating a deep Bond without Force
Self-Realization – Finding Your Authentic Self
Horsemanship Skills
Emotional and Spiritual Development
Spontaneous Dancing with your Horse at Liberty
Choose one of two options
1.  The Insider Circle is recommended for those who are eager to commit at a deep level. With this option, LIVE group coaching calls are held every two weeks for 2 and a half months. I custom design your lessons just for you and your horse on the conference call, as well as coach you on any videos you send me. You will have a library of videos to guide you that will be added to your lessons every two weeks. The Extended Circle and Insider Circle students will get to see all the videos of all the students. (The office staff is available to help you if you need technical support with the videos). It is all very exciting and a step-by-step program that will not leave you behind. Everyone can reach me in the classroom to report progress.
2.  The Extended Circle is a great place to start if you are new to my Method of Horsemanship, if you do not have a lot of available time or if you find it hard to make videos. You can go at your own pace and pick your program based on watching the Insider Circle student videos and listening to the MP3 files. You can choose to follow an Insider Circle student's personalized program, which you feel would most fit you and your horse's needs. While you will not receive personalized coaching by me on the conference calls, you can get in touch with me in the classroom and I will provide direction to help move you forward. Reserve your spot today
________________________________________________________________________
BONUS OFFER
Sign up by Friday, March 15th to receive a special bonus that will give you even more information and value!
...Register for the Extended Circle Class
and you will receive the January 'Ladd level' of Paulina's Program, which includes access to 2 coaching calls (approx 4 hours of recordings from the Marchador and Honey levels), plus videos from Marchador students. a $50 value - and truly, you'll get invaluable information that cannot be obtained anywhere else!
...Register for the Insider Circle Class
and you will receive the January and February 'Ladd level' of Paulina's Program, which includes access to 4 coaching calls (approx 8 hours of recordings from the Marchador and Honey levels), plus videos from Marchador students. Two months of the Ladd program would normally cost $100 - and truly, you'll get invaluable information that cannot be obtained anywhere else!
Hurry – space is limited to 40 students for the Insider Circle class and both classes are already more than half full!
________________________________________________________________________
If you are brand new to my method
I generally suggest that you start in the Extended Circle class in order to acquaint yourself with my method. Then you could choose to join the Insider Circle class. Once you have done both of these online classes, you could take the Beyond the Waterhole Rituals Clinic here at my ranch with my horses. You may also bring your horse to one of my clinics, if you wish. You will make forever friends during these courses. I also do 3 and 5-day private courses at my ranch.
Why Train at Liberty?
Horses are more willing to show their true feelings at liberty and they will bond more deeply with you. This will also give you a chance to really get to know how horses think and reason. It will be the most exciting work you will do with a horse by far. It is the "real" thing – getting to know a horse on his turf and following his rules without tack or force. The code of conduct is completely different from the rules that are taught by standard practice.
The Code of Conduct
The code of conduct is universally shared and understood by horses and humans. The code is based on the freedom of choice in all matters. It also opens the door in how not to get abused by others and how and when to set your limits. This code of conduct will help to guide you in your ability to connect and control unwanted behavior with all living beings with more compassion and ability to form lasting bonds built on trust and respect. How you apply the Waterhole Rituals fits around each individual horse, and each individual student, to suit his or her personality. What you gain will be an inviting leadership and a communication that horses can resonate with.
You will learn how to develop the character of the horse to be interested in taking care of you as you allow him to shape your leadership to be inviting. Working with nature is where all great partnerships are found. The result is a closer connection that you cannot imagine. In many cases, it is much faster because it is truly natural to the horse. Once you learn this method, things will fall into place quickly.
Body Language is Powerful
Body language has a very powerful effect on a horse. You will learn how a simple posture can make a difference between having a horse that responds instantly to you from one that refuses to listen to you at all. You will use body language at a time that a horse will respond to it, positively and naturally.
Qualifications
To qualify for this course, you will need to be able to send your horse away from you at any speed and you will not be "sad" about doing so. This is necessary for me to be able to coach you effectively.
A little tip that might help you to understand why driving a horse away from you is a very good thing to do; it enhances the bond and increases a horse's well-being and attitude towards life. Driving away is how horses in nature build their partnerships with one another. It is how mares and stallions start their courtship. When you use it in relation to the rituals, a social order, your horse will no longer look at you as a predator. Your horse will see you as a family member and that you want to connect more deeply with him or her.
At first, your horse will not be happy with sending him away. However, he will quickly become very happy and grateful. When you can move into this space, you will discover a whole new world and a new way to be in it. By teaching your horse to move away from you, any time you ask, will cause your horse to respond to aids as light as a fly's touch in all aspects of his training and riding. When you take time with your horse on this point, it will remove most all resistance towards your leadership. The trick is not to be punitive with a closed heart. You send away to create a deeper connection. Horses are quick to read your emotions and energy. People often have a tendency to interact with a horse based on their own needs. How to reach a horse is by connecting with them through their own social system. The Waterhole Rituals is the social system of horses that works like magic for horses and humans.
The next online program starts March 24, 2013
I look forward to the next evolution of new students, returning students and the wonderful experiences we will all share.
Watch out for new horse and human sightings and may the horse be with you.
Warmly, Carolyn
____________________________________________________
Paulina's Program
If you're new to my method or my blog, Paulina's Program is another great way to get started with me. I created this program to honor my mother and to be able to get in-home nursing care so she could stay with me. This ongoing monthly program gives you another opportunity to connect and learn from me, while simultaneously contributing to our cause. Any and all donations are greatly appreciated. 
Donations and Payments
If you would like to donate any sum of money to our cause, it would be so nurturing for us and appreciated. Even as little as a $5 donation would be so important for her care. Anything you would like to contribute would be greatly appreciated. Click the button below and choose from one of the boxes or click on the link that says 'Or, Donate A Different Amount' to enter any specific amount.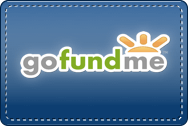 There are three levels of support in honor of "Paulina's Program":
1. The "Marchador Level" - $150/month Group Conference Call + Coaching on Videos sent in + *bonus* 15 min private coaching + chat room
MP3 Recording of Group Call
Open to 10 people - March 17th 2013
2. The "Honey Level" - $75/month Conversational Group Coaching + video access + chat room
MP3 Recording of Honey and Marchador Group Calls
Open to 20 people - March 19th 2013.
3. The "Ladd Level" - $50/month Both Coaching Call Recordings - Over 4 hours of Coaching! + video access
MP3 Recording of Honey and Marchador Group Calls
You can see the details on the donation site.
Thank you all very much for your love and support!
Testimonial: 
MaryGaye LeBoeuf shares a testimonial about the Marchador Level:
I LOVE the Marchador class, Carolyn – what a great deal! Being able to submit our videos and obtain your feedback on what we are doing is worth the world to me! I love having the group call and viewing everyone's videos while hearing your comments and advice. Just yesterday, I was doing Uberstreichen exercises with Cowboy and it came in handy to remember what you told another student about when to release. I so appreciate your guidance around what I need to do to establish real leadership with Cowboy. And I just discovered the chat room where we can tell everyone how we are progressing! I hope other students will share what they are doing too. It's those shared experiences that help me become more creative; seeing what someone else is doing makes me think about what I could do differently. It's so valuable to see that others are having similar experiences and how they are handling them.  Thank you for this tremendous opportunity to learn from you and to help you and your mother.
Love,
 MaryGaye